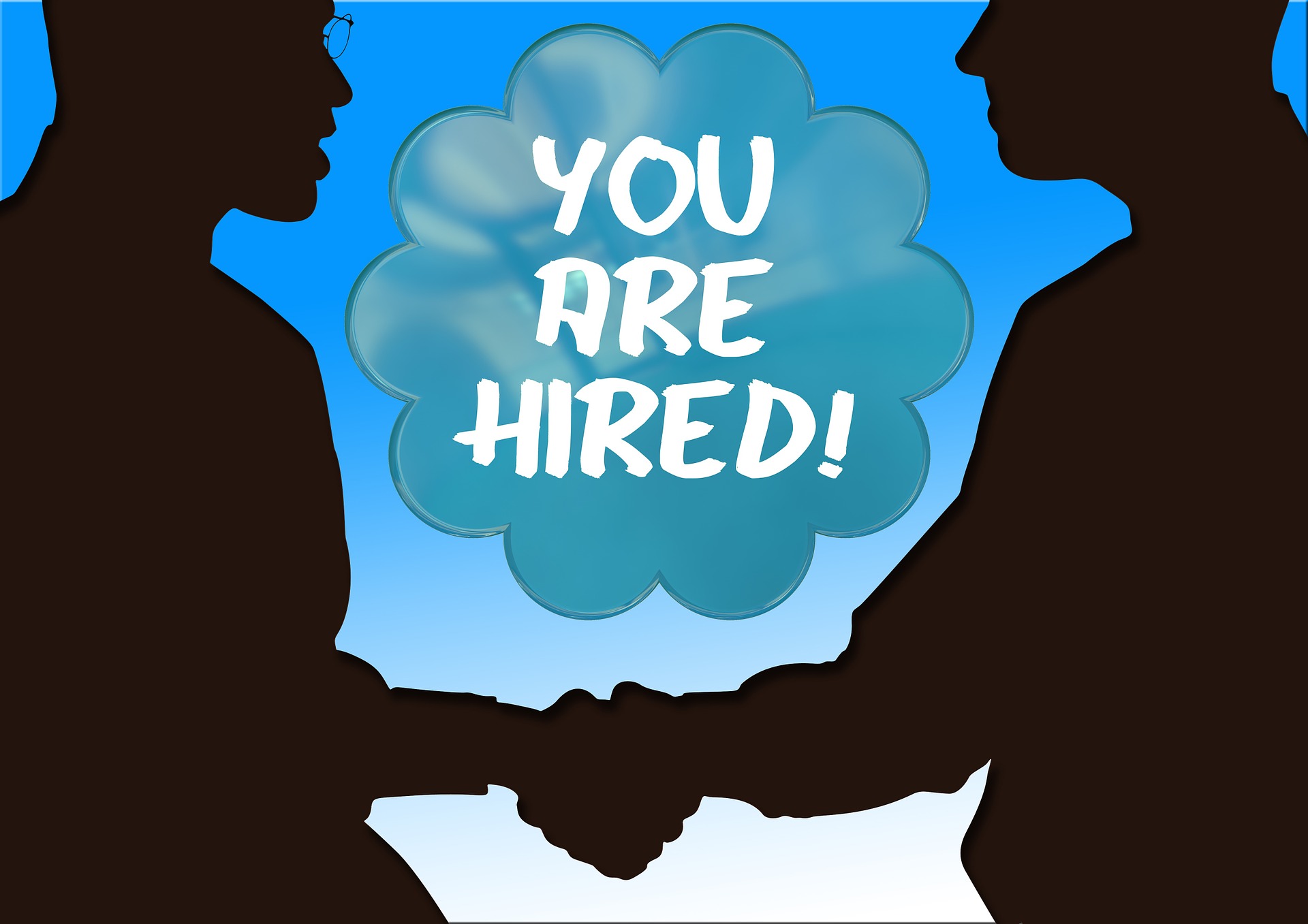 The Top 6 Advantages to Being an Internal Candidate for Police Chief
There is a continuing debate about whether an internal or external candidate is the best choice for police chief.  The truth is it depends, a lot, on the dynamics of the particular job being applied for.
I was an internal candidate for police chief at the Marietta Police Department and did not get the job.  Just two years later, I was an external candidate for the police chief job at the Dunwoody Police Department and got the job.
Of course, all candidates for the Dunwoody job were external candidates since it was a brand-new police department!
Let's examine the top six advantages of being an inside candidate for police chief.
1. Well Established Relationships
The effectiveness of any police chief is predicated in part on having a good relationship with the community, department staff and the elected officials.
An internal candidate typically has worked at the department for many years and built positive relationships with those three groups.
Internal candidates answer thousands of calls for service, attend countless community meetings and participate in hundreds of citywide events all of which contribute toward that positive relationship.
Similarly, having your fellow officers back over time and being there for each other through the good times and the bad times help cement those positive relationships that create long-term loyalty every police chief needs.
In many cases, internal police chief candidates have had significant opportunities to interact with the City Council and other elected officials through presentations and by responding to their needs, issues, and concerns through the years.
The internal candidate for police chief has many years to water and feed these important relationships that are so critical to success.
Click To Tweet
2. Institutional Knowledge of Department
Internal candidates gain knowledge and experience from years of working at the department.  They intimately understand how the department operates.  They are up to speed on the budget, how resources are deployed, work schedules, training, hiring and recruiting and a myriad of other topics and systems the department uses.
Internal candidates can hit the ground running on the first day and never look back.
3. No Time-Consuming Certification Requirements
All police chiefs must be a certified police officer in the state in which they operate in.  Internal candidates are already certified and are able to focus on their work as chief.
If an external candidate is chosen from the same state, then there would be no need to get certified.  However, an external candidate from out of state would have to follow the procedures of getting certified by the state's Peace Officer's Standard & Training or other certifying bodies.  This, of course, would take time away from the job at hand of being chief.
Some states like Georgia, require newly appointed police chiefs to attend New Chiefs Training.  This training is offered to the command staff as well.  Therefore, many police chief candidates have already attended this class and do not have to attend once selected.
4. More Weight Given to Internal Candidates
The different processes used by those cities searching for a police chief are as varied as the sands in the sea.  No two cities are alike.
Some cities use an assessment center while others simply conduct interviews.  Many involve the community and even hold public meetings with the finalists for the position.
In a recent police chief search, St. Louis actually awarded 5 points on a scale of 100 to internal candidates.  They also gave extra points if candidates lived in the City of St. Louis.
Although this practice is not as formalized as the process used in St. Louis, there is little doubt that those doing the hiring give internal candidates preference in many cases.
5. Performance & Dependability are Known to the City Manager or Mayor
The performance of an internal candidate is well documented and known to whoever is doing the hiring, which is usually the City Manager or Mayor. There are usually no surprises.  The candidate has been thoroughly vetted by their long work history at the department.
Even with a thorough background check, you can never be sure of what you are getting until the person goes to work.  There is a tendency amongst outside candidates to answer questions based on what the City Manager or Mayor wants rather than provide an honest answer.  Some outside candidates respond like this just to get the job.  This is not a good idea but it does happen.
Over the years, I have made many promotions.  Each time I promoted someone I was very familiar with their positive attributes as well as their warts.  They were a known entity and that is the same as internal police chief candidates.
6. Internal Candidates are Generally Supported More by the Department
Although I believe internal candidates are supported more internally, that is certainly not always the case.
Internal candidates work closely with the staff and their peers for many years.  It is easier to support the internal candidate because one of their own got the job.  An internal appointment also provides some hope for future internal promotions as well.
I saw firsthand the damage to the department and the department's reputation when an outside candidate is chosen and not supported by the members of the department.
Click To Tweet
In 1988, the Chief of Police in Palm Bay, Florida, Chuck Simmons, was selected from a number of finalists for the police chief job with the Marietta Police Department.  Unfortunately, he took the job with a mandate from the City Manager; roll the rank back of all rated officers.  He carried that mission out shortly after being hired.
Needless to say, Chief Simmons was #1 on everyone's hit list from that day forward.  Chief Simmons also had a number of faults, which followed him from Florida.  These personal problems led to a group of supervisors filming the chief in a hotel room in Marietta on duty with a former secretary, which ultimately led to his resignation.
Ironically, Chief Simmons had a lot of progressive ideas, which included equipping our department with a Glock 9mm, opening up detectives to patrol officers and speaking about the importance of education.
I know this might be an extreme case in Marietta, but it shows what can happen to an outside candidate in sometimes.
The staff of the department is more likely to welcome and support internal candidates.
I hope you have enjoyed these six advantages for internal candidates that I have discussed here.  Feel free to share any additional advantages I failed to mention either in the comments below or by emailing me directly.
Sign up below to receive my weekly 5 x 5 Leadership Digest.
Get Your Digest Today