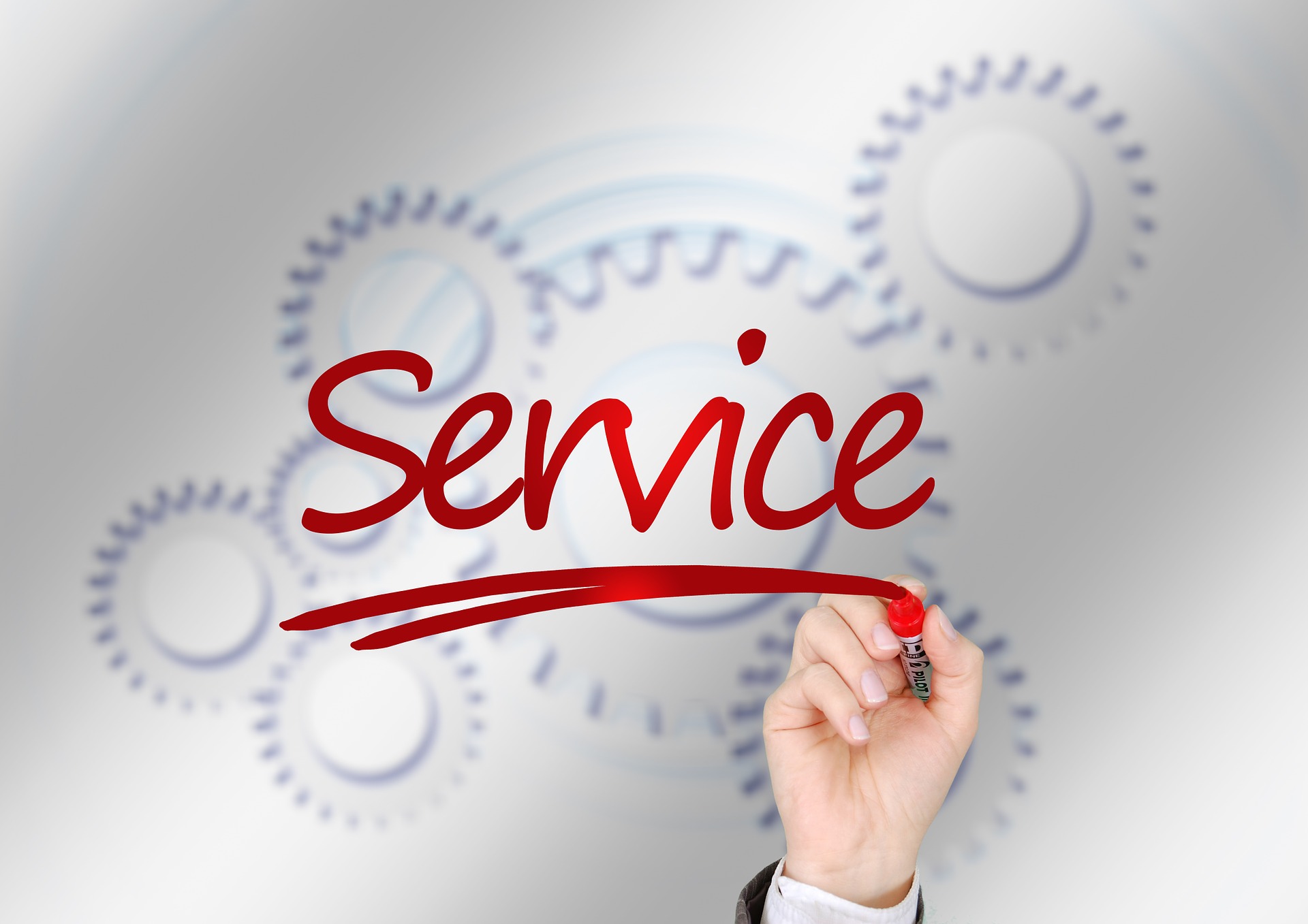 Every Day is a Day of Service for a Police Officer
Today is Martin Luther King, Jr's birthday.
On November 2, 1983, President Ronald Regan signed legislation declaring the third Monday in January as Martin Luther King, Jr. Day to honor his legacy of fighting for civil rights
. The holiday happens to actually fall on his birthday this year. This holiday
was celebrated
for the first time in 1986.
In 1994, Congress passed the King Holiday and Service Act designating the Martin Luther King, Jr. Holiday as a national day of service
.
All across our nation, thousands of volunteers donate their time in service to scores of worthy causes
. This holiday has now become a "day on, not a day off."
For police officers, every day is a "day on" in service to the communities we have been sworn to protect. The majority of people who become a police officer do so because of a strong desire to help others. It is almost ingrained in a police officer's DNA.
In 1955, the Los Angeles Police Academy adopted the motto, "To Protect and to Serve" for their recruits.
On November 4, 1963, the Los Angeles Police Department adopted this as their official motto
.
Other police departments have adopted this motto or similar mottos about service:
"Ready to Protect, Proud to Serve"
"Service Above Self," which is the motto of Rotary International as well.
The motto of the Dunwoody Police Department is "Serving With Distinction."
These mottos, and others like them,
demonstrate
law enforcement's commitment to providing a high level of service to the citizens we are sworn to protect
.
As police officers move up through the ranks and become supervisors, our service expands into three different, but distinct groups
.
These three groups become even more defined once you join the command staff or
are appointed
police chief
.
Serve the Citizens of the Community
All police officers recognize and understand their responsibility to serve the citizens in their community and provide excellent customer service
.
Police officers do this on a daily basis when answering calls for service, when conducting investigations and when providing other programs and services
.
As a law enforcement leader, our focus broadens to include the entire community, not
just
one part of it.
Leaders are responsible for putting plans and strategies in place to make the community safer and to build trust
.
Law enforcement leaders are responsible for setting the Standard Operating Procedures (SOP) of the department, which outlines how the department members interact with the community in some of the most difficult and stressful circumstances imaginable
.
Our use of force, complaint, and other high liability policies should
be written
in a way that
clearly
demonstrates the department's expectation that all members will be fair and impartial in their delivery of police services
.
One way to do this is to adopt a Procedural Justice philosophy and train all staff in its principles.
The four pillars of Procedural Justice are:
1. Demonstrating fairness in the process.
2. Having transparency in the department's action.
3. Giving all people an opportunity to voice their opinion.
4. Making sure there is impartiality in all decision making.
Adopting Procedural Justice principles and establishing strong SOP's will not guarantee that the department is providing fair and impartial policing services or a high quality of service to the community
.
Law enforcement leaders must hold our staff accountable to ensure they are actually providing the service as expected
.
As I was writing this, I couldn't help but think about an email I received last year from Anthony Hedgepeth. He wanted to let me know the positive impact that Officer Leach had in his life after their encounter. Anthony has given permission to share his remarks with anyone. We have shared them before on our Facebook page.
"My comment is for the act of kindness and consideration shown by Officer J Leach badge # 1503. On 9/21/17 I had an encounter with this particular officer.
I want to say that because of the media and recent press, as a black male most of our impressions of the police department are not as positive as we would like them to be

.
However

, Officer J Leach is an exception to the rule. He treated me with respect, dignity, and compassion. Although he didn't have to, he went the extra mile and did everything in his power to help me.
I am not in the Police Force. I know it's a hard job. And every day you guys face the risk of not returning home to your families for the protection of others. This is something we all appreciate and know.
Unfortunately, the press, social media, and etc give negative connotations that often cloud our judgment

.

Because of this, we find ourselves being judgmental towards those we accuse of judging us resulting in a loss of faith for the police department

. It's people like Officer Leach who change those impressions. That helps us realize we can't judge a thousand based on the actions of one.
Personally

, he restored any faith that I may have lost in the police department. I spent hours at work thinking about our encounter with one another. I thought about every aspect of how that one situation could've turned out. I thought about the snowball effect it could've caused for myself and family. I am thankful that Officer Leach and others like him represent our community.
At the end of our encounter, he shook my hand and said: "if you are ever in the presence of a police officer again all I ask is that you try and remember this moment

." Not only will I do that Officer Leach, but I will share this story with others and ask that they do the same.

To yourself and the Dunwoody Police Department, thank you for your service to the community
. Its appreciated more than you know."
This was definitely one of the most powerful commendations I have ever received about a police officer
.
I am more convinced now than ever that police officers build positive relationships with the community we serve one call at a time
. We have the opportunity to make a good or bad impression on each interaction.
How our officers treat people we contact each day makes all the difference.
Ask yourself this question each day:
"How can I better serve my community today?"
Serve the Appointed and Elected Officials
Most police chiefs work for either a City Manager or a Mayor.
As the chief or another member of the command staff, we have a responsibility to serve those individuals that provide direct supervision of the department and who set policy
.
Elected officials set policy and police departments carry out those policies within the boundaries of the law
.
One of the easiest ways to serve this group is to keep them informed. No one likes to get blindsided, especially elected officials or a City Manager.
Whenever something noteworthy or serious happens, I contact the City Manager via text, email or phone to let him know what is going on
. How I contact him will depend on the issue to discuss. He, in turn, depending on the circumstances, informs the elected officials.
I remember an elected official asking about something important that had happened and I wasn't aware of it, but I should have been
. The conversation was very awkward and I appeared uninformed. Needless to say, I
was embarrassed
.
Do your very best to serve your City Manager and the elected officials by not ever putting them in this situation
.
Another important way to serve this group is to be responsive to their requests and needs. I'm not talking about unethical, immoral or illegal requests.
(I may write a future post on this subject) I am
simply
talking about routine requests often made by a City Manager or an elected official
.
Constituents sometimes contact their elected representatives or the City Manager to complain about an issue in their community or an officer in the police department
.
Although most departments would
gladly
handle these issues
appropriately
if contacted
directly
, many citizens feel more comfortable going through their elected representatives
.
Regardless, the complaint or issue should
be addressed
expeditiously
whether you receive it
directly
or through another channel
.
Elected officials are able to build credibility and support by being able to help resolve constituent problems
.
The best way to serve the City Manager and elected representatives is to keep them informed and be responsive to their needs and concerns
.
Serve the Staff of the Department
One of the most overlooked groups that law enforcement leaders fail to think about enough is the staff of the department
.
We have an obligation and a responsibility to serve our staff every day. They
are dedicated
and committed to the mission, goals, and values of our department. Yet, they sometimes go unrecognized and under-appreciated.
There are four key ways we as law enforcement leaders can serve our staff.
Our police officers and civilian staff work
tirelessly
to provide a high level of service to the citizens they are sworn to protect
. This is true for most communities. Still, many of them go unrecognized for their efforts.
Law enforcement leaders must take time to recognize and reward our staff for their outstanding efforts
.
This recognition can take many forms such as a formal officer or civilian employee of the quarter and year program
. It could be less formal with a pat on the back or positive comments spoken in front of others. The exact way you do it is less important than the fact that it gets done.
At our department, we use a program called Guardian Tracking to
formally
highlight and recognize all the great things our staff is doing on a daily basis
. Any supervisor can commend a staff member by entering information
electronically
in Guardian.
The employee receives a notification of the entry and the entry can
be assigned
to other supervisors in the employee's chain of command for comments as well
.
We also still write commendation letters.  Supervisors forward the commendations through the chain of command to my office. I will read each one and write a few encouraging comments on them.
Once I am finished with it, the document
is scanned
and entered into Guardian and posted on our bulletin board for all to see
.
We use our social media platforms to recognize the great work of our staff as well.
We
routinely
post photos, videos and other information describing the hard-working men and women in our department and highlighting their accomplishments for all to see
. As a side note, we receive a lot of positive feedback from the community for this effort.
Social Media is one of the best tools you can use to recognize the outstanding work of your staff.
2.
Provide Growth Opportunities
A great way to serve your staff is to invest in their future. This is a tangible representation of their value to you and to the organization.
All employees qualify for tuition reimbursement.
We provide tuition reimbursement up to $3,000 a year for Undergraduate degrees and $4,000 a year for Graduate degrees
.
We have had dozens of staff members take advantage of this benefit and receive their Bachelor and/or Master's Degree
.
We also provide opportunities to attend intermediate and advance training as well as specialized training
.
Outside of the routine training, many of the specialized training classes are out of state
.
We send staff to state and national law enforcement conferences so our department and staff can stay on top of the best practices in law enforcement today
.
It is important that we provide leadership training to our up and coming leaders. This training should continue even after promotion.
As our leaders move into mid-management positions, it is time to send them to the FBI National Academy, the Southern Police Institute, the Northwestern School of Staff & Command or another similar program
.
When budgets get tight, travel and training is usually the first line item cut.
However
, it is one of the most important ones and should only
be cut
as a last resort. The negative effect on morale can be devastating.
Growth opportunities can also be about many other things besides training and education.
Letting a patrol officer speak to a community group, a Sergeant
participate
on a committee, a Lieutenant represents the department at a function or a Major present to the City Council are all examples of growth opportunities for your staff
.
While I was at the Marietta Police Department, Chief Bobby Moody gave our staff the chance to grow by allowing us to join civic groups,
participate
in countywide initiatives and represent the department in many different functions
.
I have continued doing this for my staff at the Dunwoody Police Department.
3.
Provide Quality Equipment
Again, when you provide the tools and equipment an officer needs to do their job, he or she feels appreciated and feels you value their service
. I know that it can be difficult to get the equipment you need, especially during tight budgets.
Still, it is important that your staff know you are working on their behalf to get the needed equipment even if you are not successful
.
The type of vehicle, the equipment inside their vehicle, their issued weapons, less than lethal options and other important equipment is all critical in helping police officers do their job better
.
Our investigators need the best electronic tools available so they can
successfully
investigate many different crimes where cell phones and computers become primary sources of evidence
.
Our civilian staff and others that work in an office environment need to have the resources they need to do their job
.
Serve the needs of staff by providing the tools and equipment they need to do their job.
4.
Listen to Their Concerns
Whenever we actually listen to what our staff has to say, it sends a powerful message that what they have to say is important and relevant to the growth and stability of our department
.
I recently conducted a Fireside Chat with all staff members of the department. This was an opportunity for me to speak with each member and inquire about their needs and concerns.
I have conducted Fireside Chats in the past and each time I gain valuable insight into our department and the needs of our staff
.
Let me give you a few examples of suggestions implemented as a result of our Fireside Chat.
Several officers suggested we should investigate adding some lights to the back of our Tahoe
.
We looked into the need and spent about $30,000 to have the new lights installed, which alleviated some safety concerns from these officers
.
We also added a rain guard protector to the driver's side of our Tahoe so officers can keep their window cracked even when it is raining
.
We made a change to our deployment of officers by adding an early car, which provided better coverage during shift change
.
For the first time, we participated in No Shave November and December and raised over $2,000 for charity. Over 35 staff members participated.
Although a Fireside Chat is helpful, you don't have to institute something so formal that happens so
infrequently
. You can
just
as
easily
have a suggestion box or seek input via email
periodically
.
The important point is you have to be open to their suggestions and willing to
implement
them when appropriate
.
We have a process in place where anyone can make a proposal and bring it forward for consideration. The proposal could be for a new unit, a new piece of equipment or a new program. The proposal works its way into my office through the chain of command. The author of the proposal presents it to the full staff for consideration.
Regardless of whether you accept the proposal or not, the staff member will
be heard
and the proposal will receive full consideration
.
When you go to work each day, ask this question:
"How can I help my staff do their job better job today?"
On this Day of Service, take time to consider those we serve every day. The citizens we protect, the elected officials we report to and the staff we serve. All three groups deserve our best effort.
I provide a weekly 5 x 5 Leadership Digest of curated content from the web every Monday morning.  Sign up below if you would like to receive it.
Get Your Digest Today